About Us
At Interwise IT, we're here to elevate your IT experience! As an Australian-owned and operated IT Service Provider, we specialize in offering top-tier IT Services at prices that won't break the bank.
Join the ever-growing community of small and medium businesses across Australia who have made us their go-to IT Advisor. Embrace the future of IT solutions – choose Interwise IT and make your technology journey a success!
Why Choose Us
A single point of contact
Consolidating technology providers can offer some significant benefits to businesses.
Streamlined Efficiency and Cost Savings: When a business consolidates its technology providers, it centralizes its technology infrastructure, reducing the complexity and costs associated with managing multiple vendors. This leads to streamlined processes, easier maintenance, and potential cost savings.
Improved Integration: Businesses can often achieve better integration between different systems and technologies by working with a single technology provider. This results in smoother operations and enhanced collaboration among various departments.
Enhanced Security: Centralizing technology providers can strengthen cybersecurity efforts. A single provider can implement consistent security protocols across all systems, reducing the risk of vulnerabilities and data breaches.
Dedicated Support: With a consolidated provider, businesses receive more personalized and responsive support. They can build a closer relationship with their provider, leading to faster issue resolution and tailored solutions.
Simplified Vendor Management: Managing multiple technology vendors can be time-consuming and complex. Consolidation simplifies vendor management, freeing up resources and reducing administrative overhead.
Scalability and Future-Proofing: A single technology provider can better adapt to a business's changing needs, ensuring scalability and future-proofing. This flexibility is vital in today's rapidly evolving technology landscape.
Overall, consolidating technology providers can lead to cost-efficiency, improved performance, and enhanced security, ultimately benefiting businesses by allowing them to focus on their core objectives and strategic growth."
No More
Downtime
At Interwise IT, we prioritize uptime and operational efficiency with a fourfold strategy:
1. Trusted Vendors: We rely on reliable hardware and software partners, reducing the risk of technology failures.
2. Effective Monitoring: Our real-time monitoring systems detect issues before they cause downtime.
3. Proven Maintenance: Scheduled maintenance keeps your systems up-to-date and secure.
4. Priceless Automation: We automate routine tasks to save time and reduce the risk of human error.
These pillars ensure your business experiences minimal downtime, maximizing productivity. Your IT stability is our priority.
Expert guidance and advice
The team at Interwise IT takes pride in offering more than just technical solutions; we provide expert guidance and advice that empowers your organization to thrive in the digital age. With years of experience in the IT industry, our team of seasoned professionals understands that technology is not a one-size-fits-all solution.
Here's how we deliver expert guidance:
Tailored Solutions: We begin by assessing your unique business needs, challenges, and goals. This in-depth analysis helps us customise IT solutions that align perfectly with your organization's objectives.
Strategic Planning: Our experts work closely with your team to develop a strategic IT roadmap. This roadmap ensures that your technology investments are aligned with your long-term business strategy, maximizing their impact on your success.
Cutting-Edge Knowledge: In the ever-evolving world of technology, staying up-to-date is crucial. Our IT professionals are always at the forefront of industry trends and emerging technologies, ensuring you receive the most current advice.
Proactive Problem Solving: We don't just wait for issues to arise; we proactively monitor your systems to identify and resolve potential problems before they affect your operations. Our advice includes proactive measures to safeguard your IT infrastructure.
Scalability: As your business grows, your IT needs evolve. We provide scalable solutions and guidance, ensuring that your technology infrastructure can adapt to the changing demands of your organization.
Cost Efficiency: Our experts help you optimize your IT budget. We identify opportunities for cost savings without compromising the quality or security of your technology.
Training and Education: We believe that knowledge is power. That's why we offer training and education programs to empower your employees to use technology effectively and securely.
Responsive Support: Should you encounter any issues or have questions, our support team is available around the clock to provide quick and effective assistance.
At Interwise IT, we're not just your IT service provider; we're your trusted technology partner. Our commitment to delivering expert guidance and advice ensures that your organization can confidently navigate the complex IT landscape, achieving greater efficiency, security, and competitiveness.
Forecast IT Expenditure
Forecasted technology expenditure offers several benefits to businesses:
Financial Predictability: It allows accurate budgeting for IT costs, preventing financial surprises.
Resource Optimization: Businesses can allocate resources effectively based on anticipated needs.
Strategic Alignment: IT spending aligns with long-term goals, aiding expansion or innovation.
Vendor Negotiations: Negotiating better terms and prices with foresight can lead to cost savings.
Risk Management: Proactive identification of IT risks enables mitigation strategies.
Efficiency Gains: Optimization opportunities, like reducing wasteful spending, become evident.
Innovation Planning: IT roadmaps provide insights into modern tech developments.
Improve Productivity
A small business can reap substantial benefits from having robust IT support services in terms of increased productivity and fewer disruptions. Reliable IT support ensures that technology systems and infrastructure run smoothly, minimizing downtime caused by technical issues. This means employees can focus on their tasks without interruption, leading to improved productivity.
When unexpected IT problems arise, having a responsive support team in place can quickly resolve issues, preventing prolonged disruptions that could otherwise hamper daily operations. For instance, if an employee encounters a software glitch or hardware malfunction, they can reach out to IT support, which can swiftly diagnose and address the problem, enabling the employee to get back to work promptly.
Furthermore, effective IT support can proactively monitor and maintain the company's IT environment, reducing the likelihood of unexpected disruptions. Regular system updates, security patches, and preventive maintenance can be carried out seamlessly, preventing potential issues from emerging in the first place.
This proactive approach saves time and safeguards against data breaches and cyberattacks, which can be particularly damaging to small businesses. Overall, investing in quality IT support services can bolster a small business's productivity by minimizing downtime, ensuring the smooth operation of technology systems, and safeguarding against potential disruptions and security threats.
Special IT Requirements
Interwise IT stands out for its remarkable ability to cater to diverse industries while consistently delivering unique and specialized solutions. Here's how we achieve this:
Versatile Expertise: Our team comprises highly skilled professionals with extensive industry experience. We've cultivated a versatile talent pool that understands the nuances of each sector, allowing us to adapt quickly to industry-specific challenges.
Industry Research and Insight: We invest in continuous research to stay updated with industry trends, emerging technologies, and regulatory changes. This knowledge empowers us to provide informed recommendations and tailored solutions that align with the evolving needs of our clients.
Collaborative Approach: We foster a culture of collaboration within our organization. Cross-functional teams work closely to bring diverse perspectives to the table, ensuring that we can devise creative solutions that address the unique requirements of each industry.
Modular Solutions: We use a modular approach rather than offering rigid, one-size-fits-all solutions. This means we can customize our services to match different industries' specific goals, budget constraints, and operational intricacies.
Client-Centric Focus: Our clients are at the heart of everything we do. We take the time to listen, learn, and understand their individual challenges and aspirations. This client-centric approach allows us to provide solutions that meet their immediate needs and position them for long-term success.
Innovation and Agility: We prioritize innovation and agility, enabling us to adapt quickly to changing industry landscapes. Our commitment to staying at the forefront of technology ensures we can deliver cutting-edge solutions that set our clients apart from the competition.
In essence, our ability to serve a wide range of industries while offering unique and specialized solutions is a testament to our adaptability, expertise, and unwavering commitment to excellence."
Industries we Serve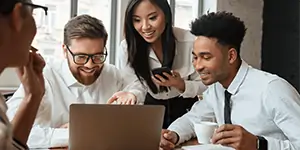 Small & Medium Business
From 10 to 100 Users – Interwise IT is experienced and suited to manage IT for many different types of Small & Medium Businesses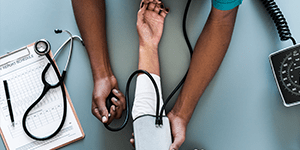 Health Care
Trusted by the Healthcare Industry throughout Australia. We have technical experts that provide highly available & cost effective IT Solutions for GP's and Staff.
What sets us apart from our competitors is our dedication to customer satisfaction and cost-effective IT Services.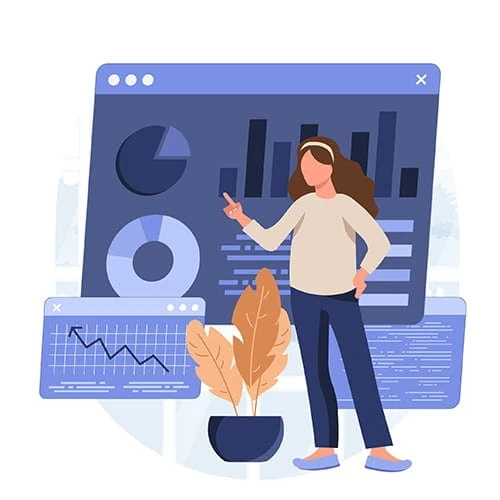 Tailored
Our services and solutions are tailored to your business requirements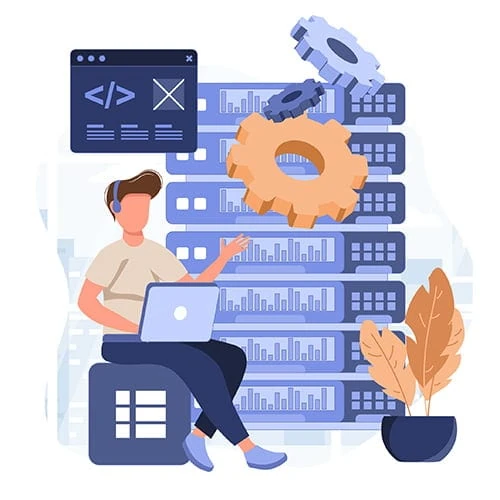 Efficient
Our technicians work smart to troubleshoot and provide resolution to your IT woes
Leading Vendors
We only supply high quality products made by vendors that have a proven track record.
For hardware and software, we have the ability to quickly locate & quote stock throughout Australia
If we wouldn't use it, we won't recommend it.

Moving to Interwise IT is eASY

2. PREPARE
We take measures to ensure there is minimal impact on your services during the transition

3. TAKEOVER
We take control of your existing IT and cease access from the previous IT Company

4. YOU WIN!
Sleep easy knowing you have a team of IT experts looking out for you
Frequently Asked Questions
What are your Service Areas?
Interwise IT supports businesses throughout Australia from a head office in Beenleigh QLD. Advanced remote monitoring and remote control systems allow us to be anywhere, anytime. Regular On-site visits are organised to major cities throughout Australia and for unexpected, urgent response we have contractors at the ready to fill our shoes.
How do you monitor systems 24×7?
We use a leading Remote Management and Monitoring system to monitor your systems 24×7, critical service alerts are sent 24×7 to senior IT Technicians via Email or SMS.
How do you maintain computers?
We have custom built processes that maintain Windows servers and computers. Dedicated staff are always evolving our maintenance processes as technology changes.
What is Automation?
Put simply, its computers fixing computers! An example of automation is where we are monitoring your computer for high disk space usage, when a threshold is met (say 95%) a disk space cleanup routine is fired automatically on the system. But we go one step further, if the automation fails to return the monitored object to a safe level the issue is escalated to the team for human interaction.
How do we start with Interwise IT?
Get in touch via our Contact Us page on this website, or schedule a meeting for a time that suits you. We are happy to answer any questions you may have.
Do you service Home customers?
Generally, we require all customers to have an ABN. The exception is that we also support personal customers that have a business account with us (including their staff).
What are your Response Times?
Our response times are defined in our SLA and are dependant on the level of support you require. The quickest guaranteed response time is within 15 minutes for critial matters.
Do you offer After Hours Support?
Yes. We offer IT Support any day and any time of the year. After hours work is classified and treated differently to normal work-hours on your agreement, but we still offer the great, same service
How old is Interwise IT?
Interwise IT started operating in December 2008 out of a bedroom at home, before building a dedicated home office in 2013 and then moving to an official business premises in Beenleigh in 2016.
Do you offshore your helpdesk?
No, all IT Helpdesk services are based and located in Australia. We have a network of reliable IT Support vendors we work with that extends our reach to locations throughout Australia where we dont have feet on the ground.
Do I have access to my companies IT Information?
Managed Workplace customers have direct secure access to their documentation always. Other customers can request this at any time.
Our latest Technology News & Information