Managed Cloud Backup
Backup Servers and Workstations to secure cloud storage with our Managed Cloud Backup service.
We monitor and maintain your backups for you without the need for costly hardware or software investments. We also perform routine restore simulations and have stand-by virtual recovery instances (for critical systems) ready to deploy in the event of a disaster.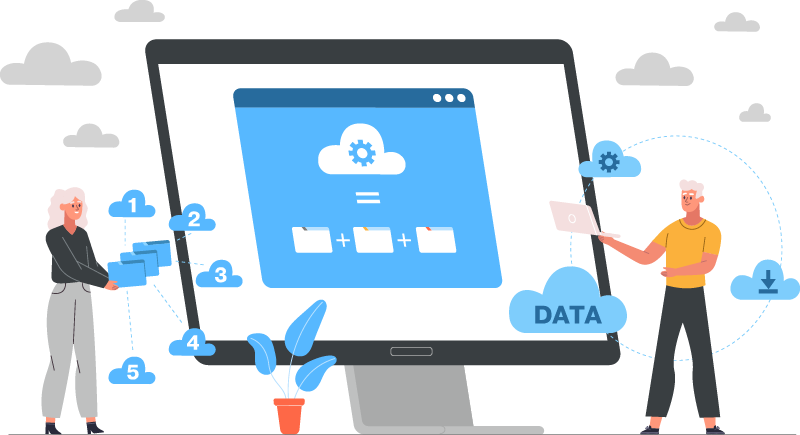 Service Features

Deduplication
Advanced data deduplication technology makes this solution compatible with slower ADSL connections and also saves on internet bandwidth & data usage.

Disaster Recovery
Fast recovery from IT disasters with effective bare-metal or Virtual system recovery technology and standby virtual systems.

Compatibility
Bare Metal Recovery, Virtual Machine (Hyper-V, VMWare), MS-SQL, MySQL, Sharepoint, Exchange – all supported

On-Site Vault
We can keep a copy of your backups on-site for faster recovery.

No Manual Intervention
No need for staff to swap fragile backup USB drives or expensive tapes. Cloud backup uses your existing internet connection

Bandwidth Control
Speed limiting during business hours ensures your internet experience remains not effected during business hours.

Pooled Data Allowance
Cloud storage data allowances are 'pooled' for all subscribes backup devices for better consuption at an organisation level.

High Level Data Encryption
Data is encrypted using military-grade AES-256 Encryption. We secure your encryption keys.

Low Data Usage
Continuous incremental technology keeps data transfers low. Freeing valuable bandwidth and reducing data usage costs.