Network Services
A network setup that suits the needs of your business plays an important role in productivity and effective Return On Investment. Our Network services are designed using proven hardware made by quality vendors with quality support. We also consider future growth during the design process. Once a reliable network solution is implemented we also offer Network Monitoring Services to ensure your services perform to expectations and remain available.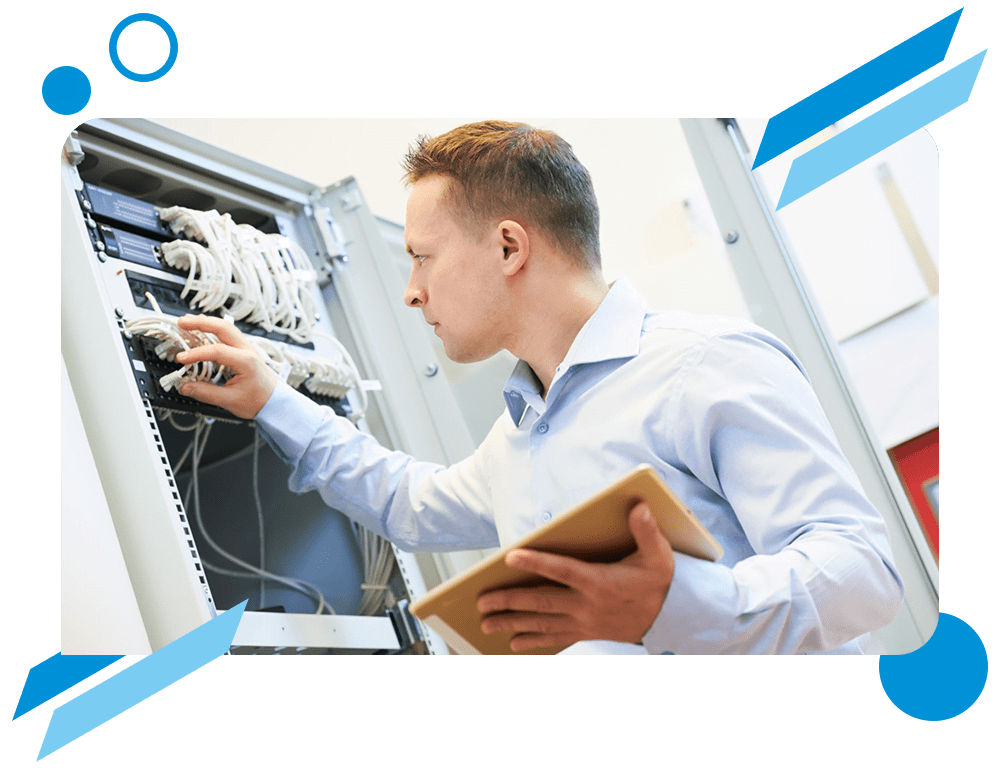 Our Network Services
Our Networks are designed to perform and remain available

Internet Services
We can identify suitable internet access solutions to your business to ensure bandwidth, speed & usage is supplied in the most cost-effective form. We can also setup Quality of Service (QoS) to ensure your VoIP and other sensitive technologies perform as expected. Click here to find out more.
DSL – ADSL/BDSL/Bonded DSL
NBN
Dedicated Fibre
Multi-Wan
Quality of Service

Wireless Networking
We use advanced mapping and signal auditing technology to provide robust Wireless Network solutions. Our Wireless solutions use the latest 802.11 wireless technologies & security which ensure fast and secure wireless network communication.
Seamless Roaming
Latest 802.11 Wireless Specifications
Secure Wireless Transmissions
Radius Authentication
Fast Wireless Connectivity

VPN & Direct Access
We are experienced in providing solutions that provide remote access to data and site-to-site VPN links. Our solutions are designed to meet the expectations of our customers.
OpenVPN Access Server
Microsoft Routing & Remote Access
Microsoft Direct Access
Multi-Site Office Connectivity
Remote Access to Data

Network Monitoring
Using industry leading technology we can monitor network performance in both hybrid IT and private on-premise environments. Our systems can easily identify outages and slowness in network paths to ensure immediate action is taken when services are degraded.
LAN Performance
Cloud Service Performance
Improve Resolution Time
Hop-By-Hop analysis
Enhance End-User Quality of Service

Moving Site
We can help with moving your IT Infrastructure to a new location. We develop a planned approach to effectively ensure minimum downtime.
Planned Project
Documentation
Safely Transported
Insurance available
Minimum Downtime, if any